Assalamualaikum,
Kids, while growing up, I'm pretty sure you will hear a lot of this cliché remark. I'm sure I say it once in a while and the school will tell you a lot. But what actually it is. I'm sure I am the one who do the explanation and your Baba will be the one who make the fun of the explanation. Or even worse, he will try to explain it in his own style which I don't like it. It is like feeding the untruth and it is not good for you. Let me try to explain in metaphor.
Today my office colleague, aunty Hani send a hilarious message to us. In that, it showed few pictures of this lady from China. She is currently have tremendous followers due to her 'exotic' selfie pictures. Google word 'seffie' if you want to know more. It could be an outdated term by the time you read this. She called it 'her invention'. Check out those pics below and see the face expression. It is expression
less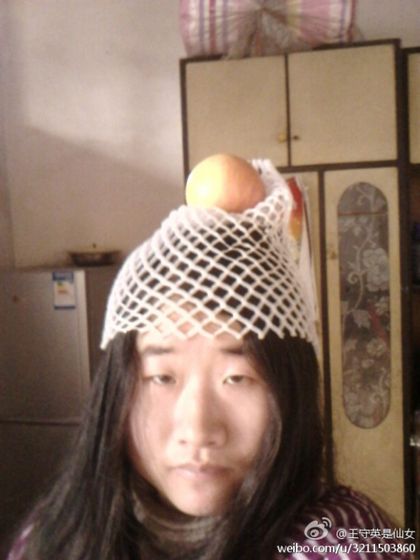 Isn't it beautiful?
tell me who ever thought of this?....Obviously not me, this is way too adventure for me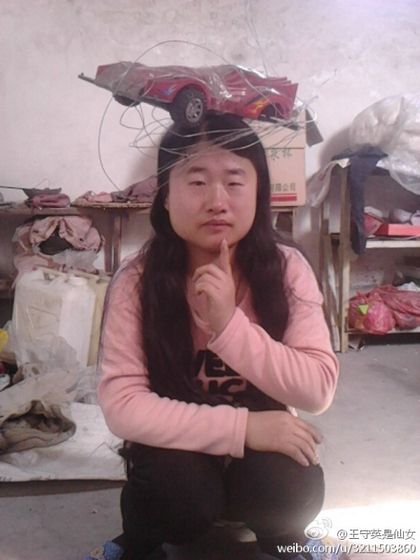 look at the pointing fingers. Isn't it adorable?
And my favourite part is this one
;
;
;
;
;
;
;
;
;
;
;
why my favourite? I used keyboard all the time but I have no idea it can be a fashion.....
This is my kind of
THINK OUT OF BOX
. It's weird but with this weirdness, she pulled 75,000 followers and counting. And she's nobody man. She is just Remen who believed in her invention. She is proud with it and she published for the world to see.
The lesson here kids is BELEIVE in what you're doing when you are reaching your dreams. I may not know what this girl intention of doing this but if popularity she seeks, she got it. Be different and embrace the different.
Mommy learned new thing today
220414